We live in—arguably—the greatest city in the world, and for months, we were unable to take advantage of all the city has to offer. So, we compiled a list of things in New York City you can do with your kids right now—from the Central Park Zoo, Empire Outlets stores, and the High Line to many things we consider "touristy" (but now's the perfect time for New Yorkers to visit!), like Ripley's Believe it or Not!, Hershey's Chocolate World, and the Empire State Building. Consider this the your NYC bucket list for 2021 for every New York metro area family.
As with anything these days, since things change quickly because of the coronavirus pandemic, make sure to call locations before visiting to ensure they're still open. And if you check off any of these items and post about your adventures on Instagram, make sure to tag us, @StatenIsland_Parent!
Check out the view from the Top of the Rock. This vantage point offers one thing the Empire State Building can't: A view of the classic art deco ESB itself.
Feed the alpacas and sheep at Prospect Park Zoo in Brooklyn. And don't forget to stop in to see the elusive Pallas's cat, or as the zoo calls them, the original grumpy cat.
Get up close and personal with Lady Liberty aboard Statue Cruises. While you might not be able to go inside the statue just yet, you can explore the grounds, then stop over to explore the Ellis Island National Museum of Immigration.
Discover the wonders of the ocean at New York Aquarium in Coney Island, Brooklyn. You'll meet turtles, sharks, jellyfish, sea lions, seals, sea otters, and more!
Immerse yourself in and experience the joy of color at Color Factory. The experiential art exhibit is full of Insta-worthy photo ops!
Walk the High Line. Stroll on what used to be a train line and is now a well-architected park on the west side of Manhattan and view special art installations along the way.
Do a lot of sightseeing in 90 minutes with Hornblower Cruises Hop-on, Hop-off Sightseeing Cruise. Must-see sights include Governors Island, Brooklyn Bridge, South Street Seaport, Hudson Yards, and the Statue of Liberty.
Brush up on history at New-York Historical Society. Though the DiMenna Children's History Museum remains temporarily closed, the society's other exhibits have family guides available for use in the galleries.
Discover unbelievable mysteries at Ripley's Believe It or Not! Times Square. Shrunken heads, the world's tallest man, two-headed calf, and more await!
Get a head start on summer shopping at Empire Outlets on Staten Island. It's NYC's only outlet shopping destination!
Snap some pics with your favorite celebrities and characters at Madame Tussauds New York. Jimmy Fallon, King Kong, the Ghostbusters, Marvel superheroes, and more!
Explore 250 acres of the Bronx at New York Botanical Garden. You'll see an old-growth forest, a natural Bronx River waterfall, native plants, aquatic plants, and more.
Learn the secrets and skills of spies at SPYSCAPE! Go behind the scenes of Bond, James Bond.
Indulge your chocolate cravings at Hershey's Chocolate World. Don't miss the s'more experience!
Make your way to the top of the iconic Empire State Building for spectacular views of Manhattan. This is a rite of passage for every New Yorker!
Climb aboard the Intrepid Sea, Air, and Space Museum. Be amazed by the scale of an aircraft carrier, a submarine, a Concorde, and even a space shuttle.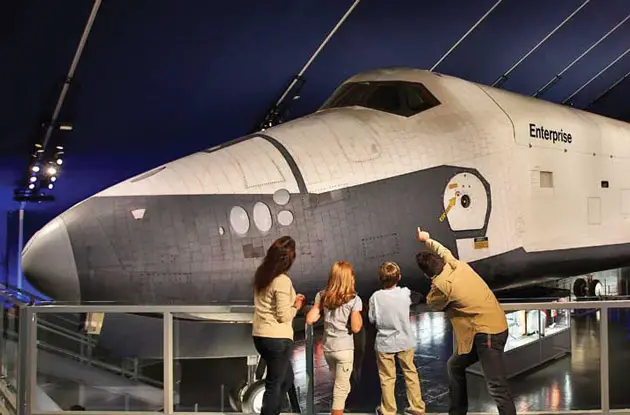 Visit Frank Lloyd Wright's masterpiece of modern architecture, the Guggenheim Museum. See modern and contemporary art, including works by Van Gogh, Picasso, and Pollock, as well as intriguing special exhibits.
Circumnavigate the island of Manhattan on Circle Line's Best of NYC Cruise! It's the only sightseeing experience to do so.
Find some hidden treasures at Brooklyn Flea in Dumbo. You'll find furniture, vintage clothing, antiques, a selection of handcrafted items from local artisans, food, and more.
Explore the multi-sensory installations of everyone's favorite frozen treat at the Museum of Ice Cream. You'll even enjoy unique flavors of the sweet treat!
Talk quietly at the whispering gallery at Grand Central Terminal. You go to one corner and your kiddo goes to another—and you can hear each other whisper. It's cool. Then you can stare at the zodiac ceiling.
Get lost in the American Museum of Natural History. Dinosaurs, gigantic crystals, and a 94-foot-long blue whale, need we say more? Don't forget to stop by The Nature of Color, a special exhibit that explores the world of color.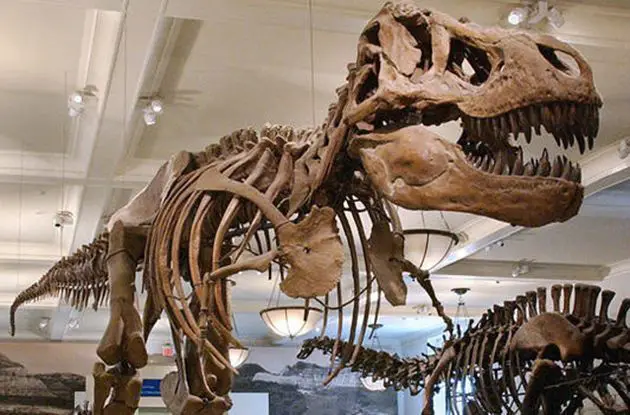 See part of the 1964 World's Fair atop the aviary at the Queens Zoo in Flushing Meadows Corona Park, Queens. You'll also meet animals from North and South America without leaving the World's Borough!
Climb on Alice in Wonderland in Central Park. Clamber over and hide under bronze mushrooms at Alice's feet.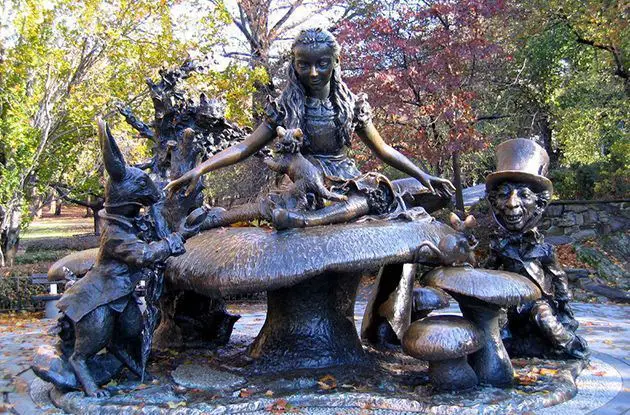 Get cultured at the Metropolitan Museum of Art. Priceless artifacts and works of art, mummies, and so much more make this a thrilling educational ride (metmuseum.org).
Meander through the LuminoCity Festival displays on Randall's Island. You'll see LED light sculptures of Insta-famous dogs and cats (including Smoothie the cat), a Mysterious Forest, and more.
Take in art at MoMA. Because everyone needs to see Monet's "Water Lilies" in person—and there's plenty of other colors, shapes, and awesomeness.
See the world's tallest Hot Light at Krispy Kreme Times Square. Then see how the doughnuts are made and enjoy the special edition Big Apple doughnut, only available at this location.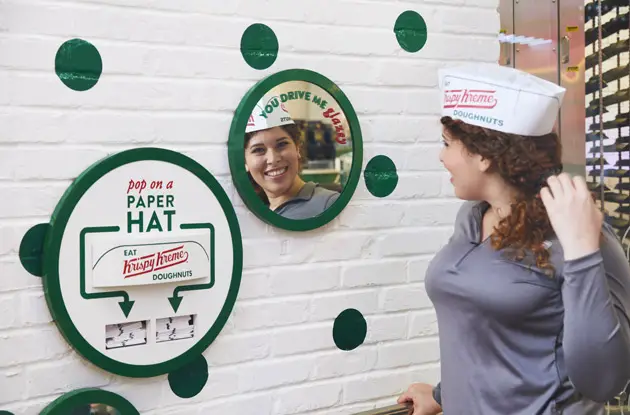 Meet King Nyani, the world's largest gorilla sculpture, in Bella Abzug Park in Hudson Yards. On display through next summer, the sculpture aims to raise awareness of the critically endangered gorilla species.
Help your kids learn fire safety at FDNY Fire Zone. Kids can climb on a realistic fire truck, try on bunker gear, meet a firefighter, and more.
Stand in awe at the Rockefeller Center tree. Official details about the 2020 Christmas tree and tree lighting ceremony have not been released as of press, but we do know that COVID-19 won't stop this holiday tradition!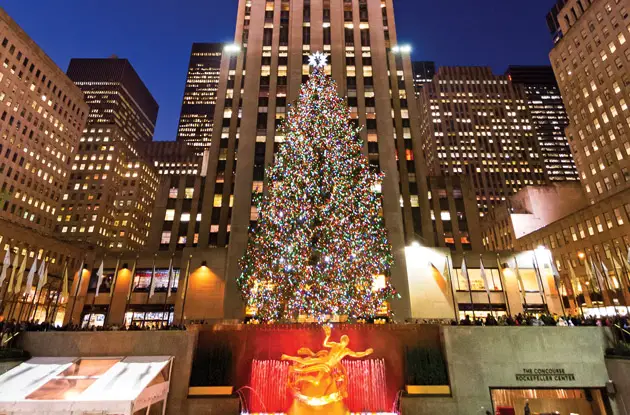 Watch a show at Puppetworks Theater in Park Slope, Brooklyn. It's a nonprofit puppet theater with handmade wood marionettes and deep Brooklyn roots—and it's operating at 25-percent capacity.
Head to the historic boiler room of Chelsea Market to experience ARTECHOUSE. The immersive art space will be transformed into unique expressions of Pantone's Color of the Year 2020, Classic Blue, beginning Oct. 22.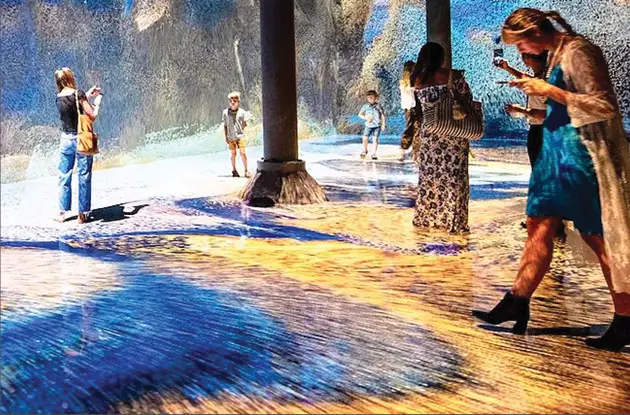 Skate at the iconic Rockefeller Center ice rink. While the official details of its opening are still to be announced as of press, The Rink at Rockefeller Center will reopen to ice skaters this fall with guidelines in place to maintain social distancing.
Get your fill of all things sweet and sour at the Sour Patch Kids Store in Greenwich Village. Enjoy photo ops, special edition merch, and a one-of-a-kind dessert menu featuring the sour-sweet candy.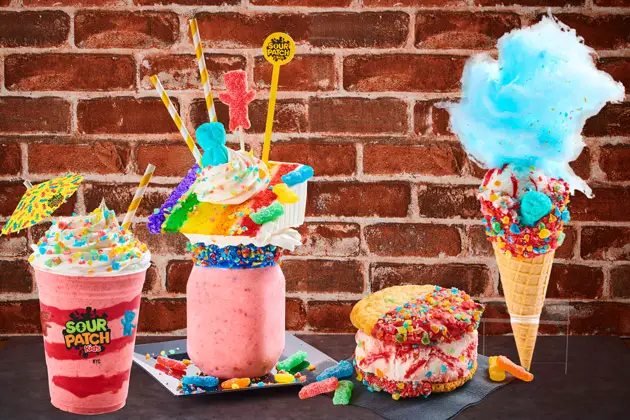 See more art at the Brooklyn Museum. No matter the exhibit, something is always bright and interesting here.
Take a moment of remembrance at the 9/11 Memorial. Then visit the museum to see artifacts, hear personal stories, and learn about the events of Sept. 11 and the aftermath.
See a miniature version of NYC at Queens Museum. The Panorama of the City of New York was originally built for the 1964 World's Fair and is considered the crown jewel of the museum's collection.
Visit Roosevelt Island via tram. The novelty of a tram ride over the East River combines with the wonder of visiting a built-up island with space to roam.
Explore Jewish culture, history, and traditions at the Jewish Children's Museum. The Brooklyn institution even has an indoor mini-golf course celebrating six major Jewish life events.
Stand 100 stories above NYC when you visit the Edge, the highest outdoor sky deck in the Western Hemisphere! The deck features a glass floor, so you can observe the ant-like city streets below.
Go to the Central Park Zoo. A classic zoo experience in the middle of Manhattan, it's a smaller scale than its Bronx cousin, but it still includes polar bears, seals, and snakes. Plus, the children's section has a petting zoo.
Satisfy your sweet tooth at Dylan's Candy Bar. Tap your inner Willy Wonka at this retail testament to sugar, which now has four NYC locations: the Upper East Side, Columbus Circle, Hudson Yards, and Soho.

Read Next | This Is Everything You Need to Find an Amazing Summer Camp Program in Staten Island
---
Wanna read more stuff like this? Get our newsletters packed with ideas, events, and information for parents in Staten Island.